The service is quick and reliable; and I really appreciate the speedy and helpful response of all the team to enquiries. Their phlebotomy and courier service have also been a great help in the busy pre-season period.
Wolverhampton Wanderers
The service we receive from Nationwide Pathology is exemplary. They have a very good understanding of the unique nature of the EIS and are always able to offer us solutions to meet the needs of the sports and athletes we support. They make their lab feel like our lab.
English Institute of Sport
We have been using Nationwide Pathology since our clinic opened 18 months ago. The service has been fantastic, and the customer support has been excellent. I am pleased we were recommended to using them!
Newson Health
Better2Know has worked with Nationwide Pathology since 2018 and from the outset, we have been delighted by the care, attention to detail and overall levels of customer service they provided. Test turn-around times are consistently achieved, and any queries are quickly addressed. Nationwide Pathology has been particularly helpful in supporting our service expansion objectives, and we view them as a key strategic partner to our business going forward.
Better2Know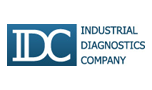 Industrial Diagnostics have partnered Nationwide Pathology for several years and they are considered to be a critical business supplier. We process at least 25,000 blood tests thorough their laboratory on a yearly basis. They have serviced our requirements with diligence and respond to queries promptly. They have provided an admirable service in relation to COVID-19 PCR requirements and turn results around very quickly which suits our requirements which are time critical.
Industrial Diagnostics Company